Skip to Content
About At Home Caregivers
At Home Caregivers understands the journey; you want to remain independent wherever you call home. Our dedication to this mission began when our founder and owner, Peter Rubens, found himself in New York City on 9/11/2001. After nearly 20 years as a successful wine industry executive, the tragic events of that day propelled Peter on a search to be of service to others beyond the 'master of the universe' winery owner. This quest for meaningful service led Peter to develop his first Home Care Agency in 2004, renamed AT HOME CAREGIVERS in May 2011. During the last sixteen years, At Home Caregivers has become one of the oldest independently operated Licensed Home Care Organizations north of the Golden Gate Bridge
At Home Caregivers is an employer model home care agency dedicated to serving those who are recovering, convalescing, or aging wherever they call home. We provide comprehensive personal care, custodial and companion care, transportation, and medication reminders through caregivers who are employees of the agency. All caregivers are fingerprinted, background checked, bonded, trained, screened, insured and vaccinated.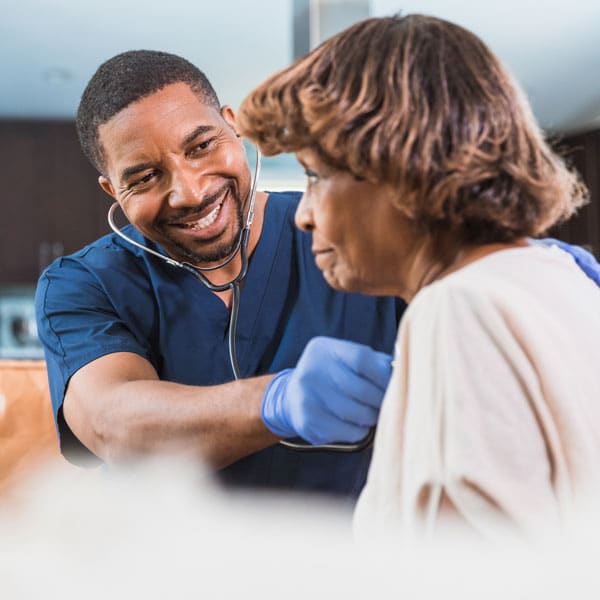 Locally Owned and Operated Right Here in California
Locally owned and operated (not a franchise), we're the best agency to serve the unique needs and lifestyles of Northern Californians. We are a team of compassionate caregivers and problem solvers serving clients in Marin and Sonoma counties. Our credentials include:
Licensed by the State of California as a Home Care Organization (Lic. #214700017)
A+ Better Business Bureau rating
Home Care Association of America member
Founding member of the Marin Home Care Collective
Marin and Sonoma county Section on Aging member
Authorized VA provider
Consistent five star ratings on Google and Yelp
Caregivers Are at the Heart of Our Service
We hire only compassionate, experienced caregivers and then train them to meet our standard of care. Before we put our Caregivers in service, they must complete the California Dept. of Social Services Home Care Aides (HCA) registration process which includes five hours of annual training, fingerprinting, and a TB test. In addition to the state HCA Registry, our staff includes Certified Nursing Assistants (CNA), Certified Home Health Aides (CHHA), and companion homemakers. We have developed a program of ongoing training and recognition for our outstanding caregivers. As the employer of record, we pay ALL wages, taxes, and workers' compensation insurance. All caregivers are bonded, insured, and vaccinated. We encourage the development of the client-caregiver relationship through consistent caregiver scheduling.
Legendary Caregiver Services for Seniors in Marin and Sonoma Counties